Xtreme 3.0
Android Stereo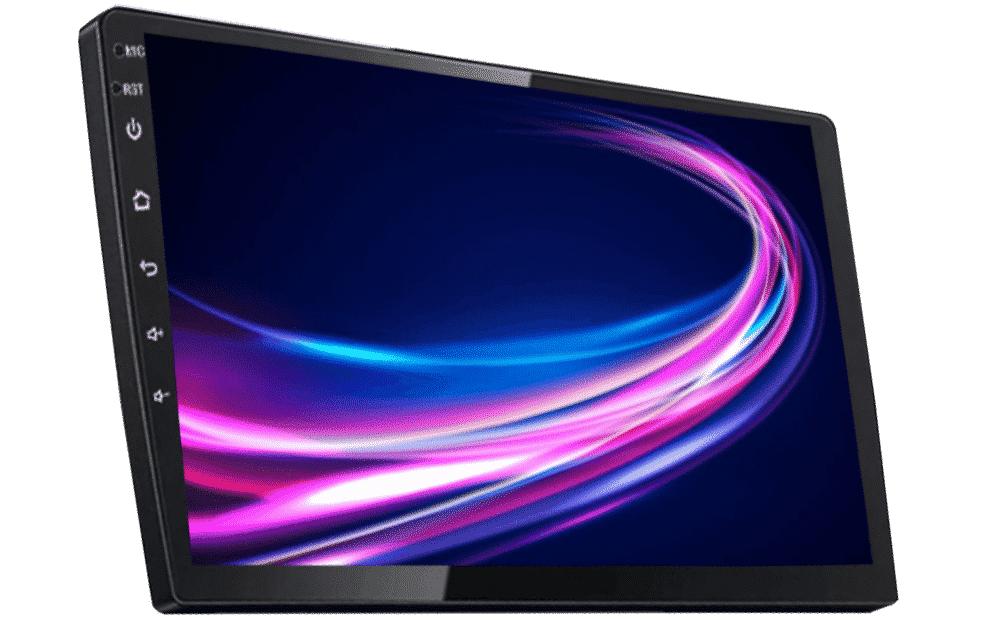 1280*720px
1280*720px HD QLED Display with high brightness & contrast. Its now more vivid & colorful!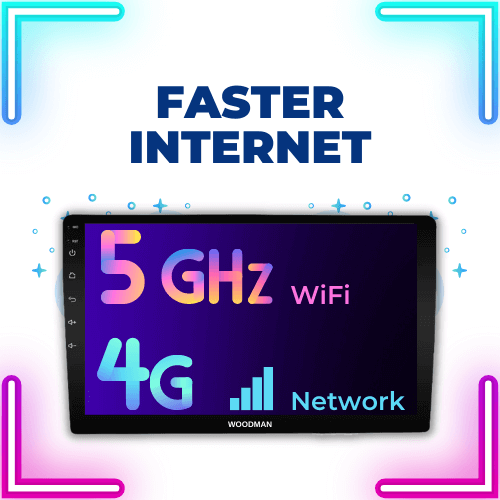 Faster internet
Faster & stable interent with 5GHz WiFi!
4G Sim support lets you use internet even without mobile Hotspot!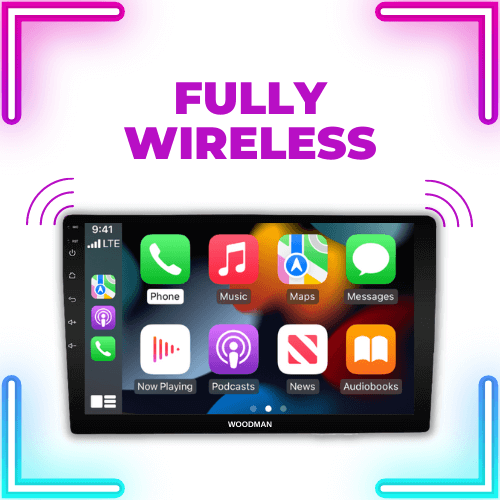 Waitttt What?
Yes, now you can use CarPlay Wireless without any cable!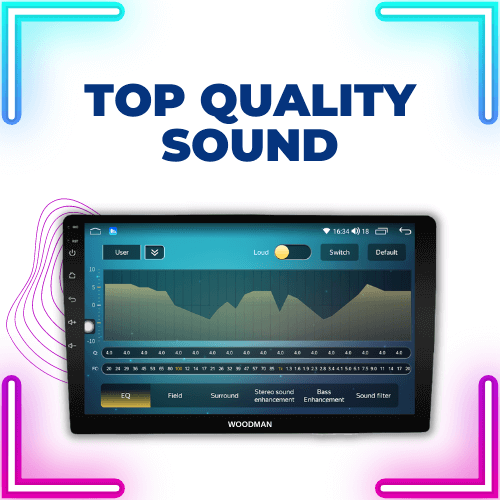 DSP with 36EQ
DSP Chip produces high sound output with surround effects & enhanced bass.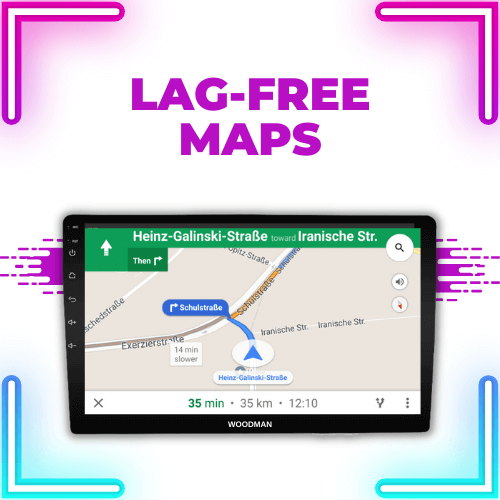 Faster than ever
Experience Lag-free navigation with faster map loading. 1.6 GHz processor with DDR4 RAM load apps without any lag!
Octa-Core ARM Cortext A55 – 1.6 GHz
2GB | 32GB
(Very Fast Ram, with 2.4GB RAM Space)
Based on customer reviews!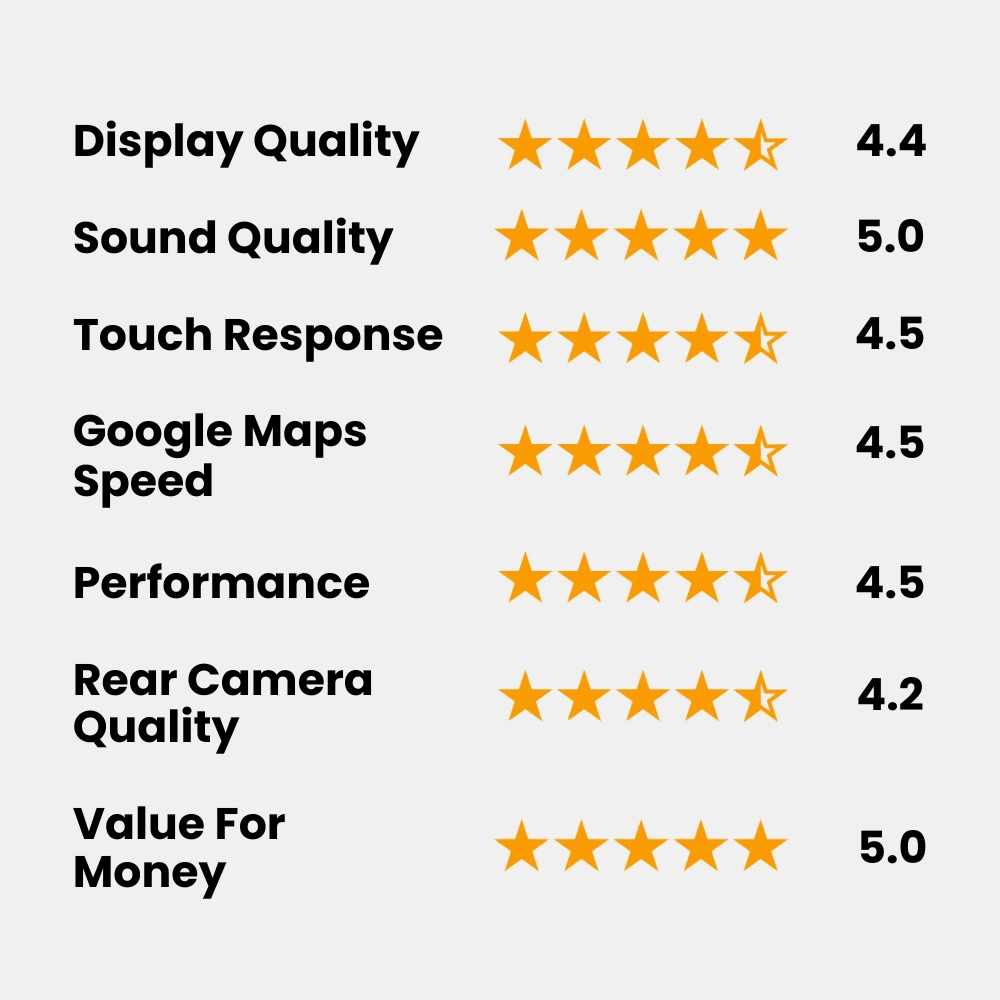 Based on customer reviews!
Free HD Camera
Actual Camera View
Best Sound you can experience!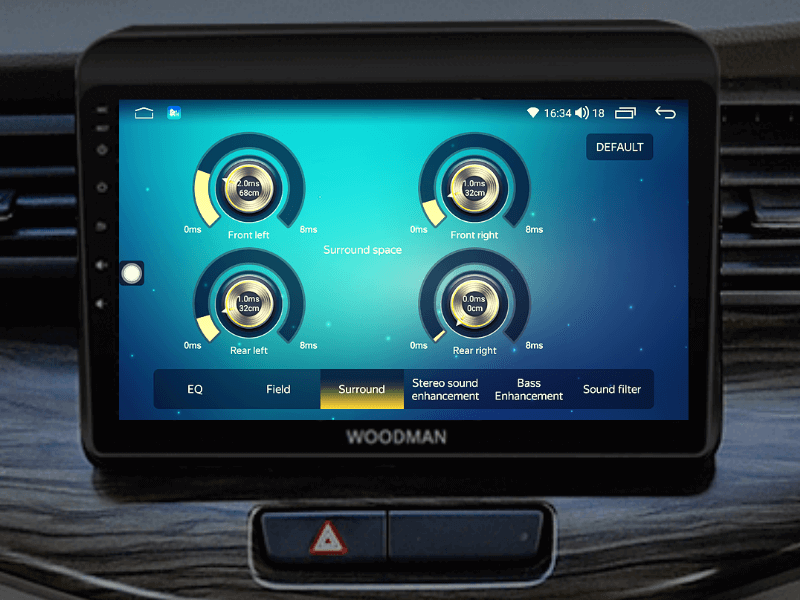 True Surround
360 Surround sound with controls to adjust sound of every door speaker.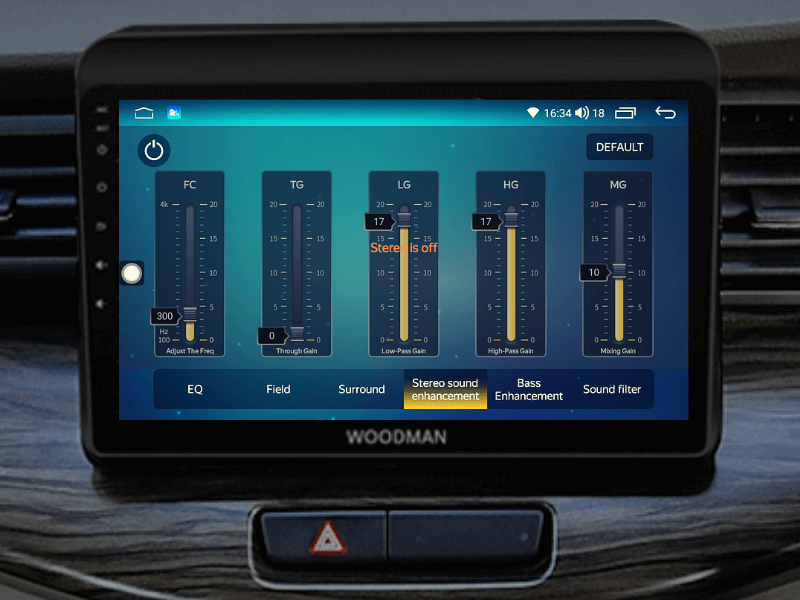 Surround effects
Enhanced surround sound effects with adjustable high & low frequencies.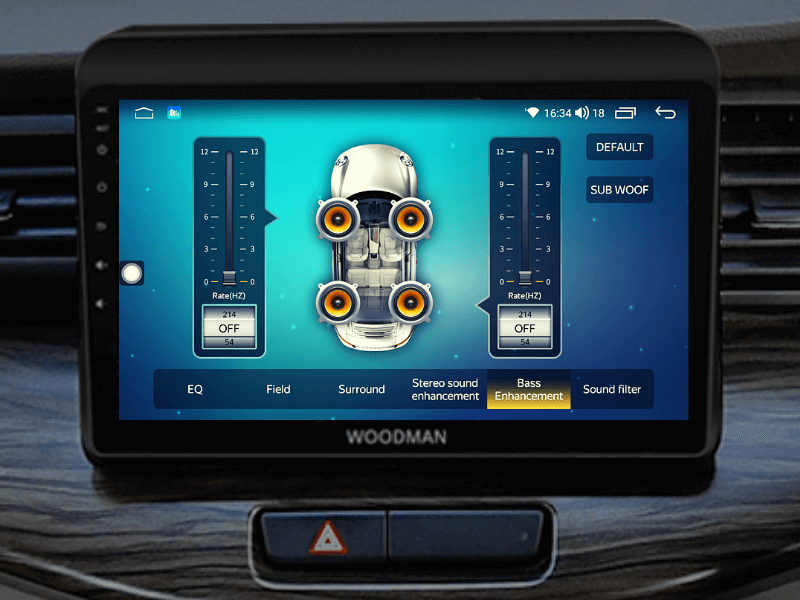 Enhanced Bass
Manage bass as per your music moods! High Bass for your Pop, low for your melodies!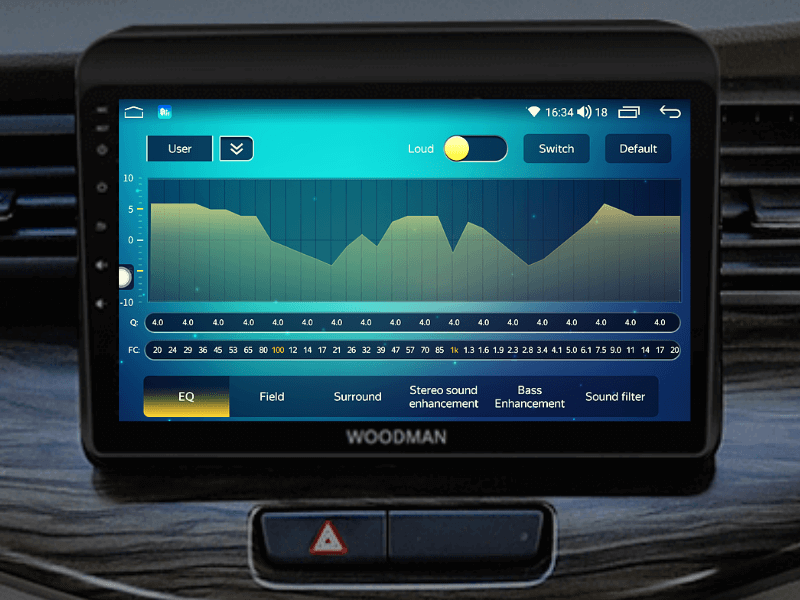 DSP Sound Chip
36 Equaliser bands with multiple presets to modify sound as per mood!
Faster RAM
Very Fast DDR4 RAM with 2.4GB RAM Space enables faster multi-processing without any lag.
1.6 GHz Processor
Octa-Core Processor with 1.6 GHz makes it fastest stereo
Video & Movie Apps
Install movie/video apps like Hotstar, Sony Liv, etc. and enjoy your favorite movies!
Music Apps
Install music apps from the playstore and play your favourite music!
Android 10
Android 10 with Playstore for apps, customization, etc.
Fully Wireless CarPlay!
For Iphone Users
``Navigate me to....``
Set directions to any place just via voice search with CarPlay.
``Make call to...``
Make calls instantly by calling names on voice commands
Message easily via Voice
Whatsapp / Message via voice and hear to the whatsapp/ messages you have received on your phone.
Whatsapp support
CarPlay will read out Whatsap messages to you and you can reply to messages just via Voice. No need to reach out to your Iphone.
Easy To Use
CarPlay interface enables you to use navigation, music, etc. easily while driving and stay focused.
Search & Play via Voice
Listen & play your favorite music with more fun via voice, like- "Play Ranjha Song"
Navigate with Voice
No need to type/ search manually. Now set navigation just via Voice Command. Like- "Direction to Connaught Place" or ``Nearby Petrolpumps``
Whatsapp or Message
Why check your phone, when you can read/reply to your WhatsApp / messages just via Voice Commands.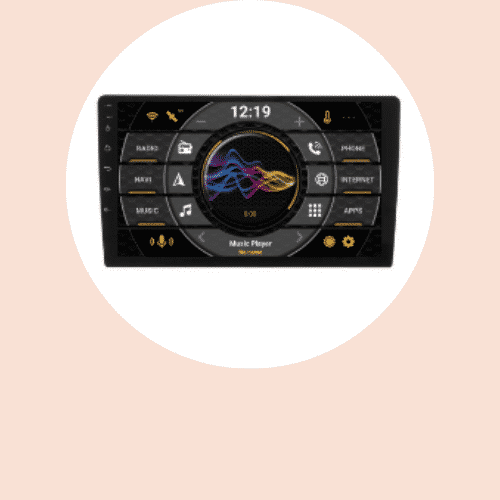 Android Stereo
*Representational Image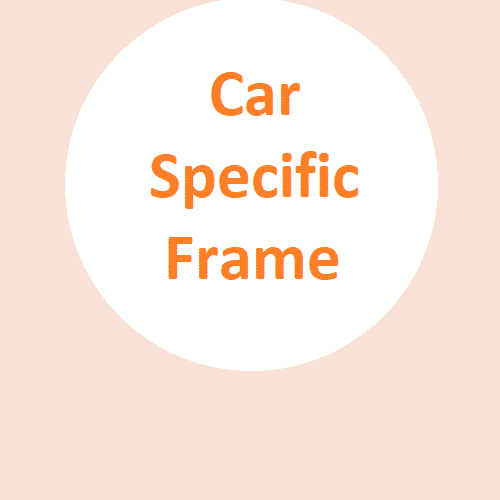 Fascia Frame (Car specific)
*Representational Image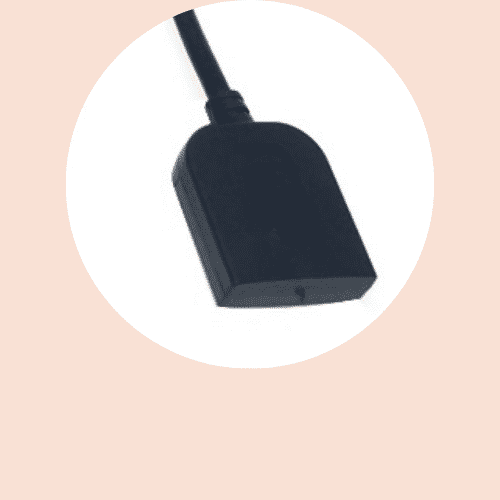 4G Sim Slot
*Representational Image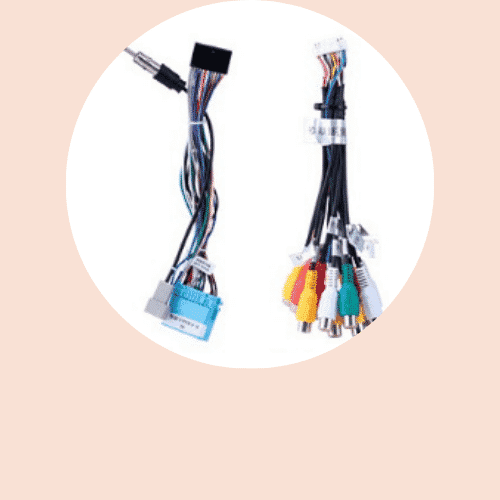 Coupler Connectors
*Representational Image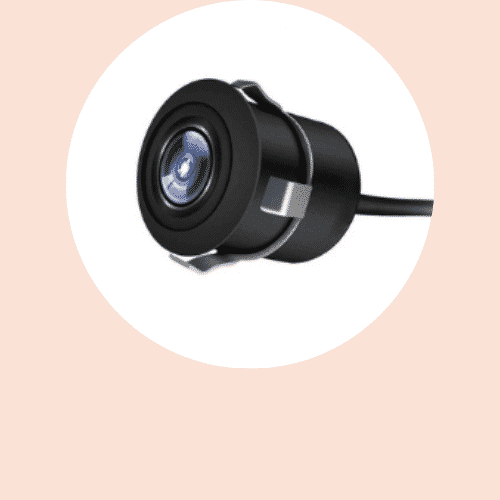 Rear Camera
*Representational Image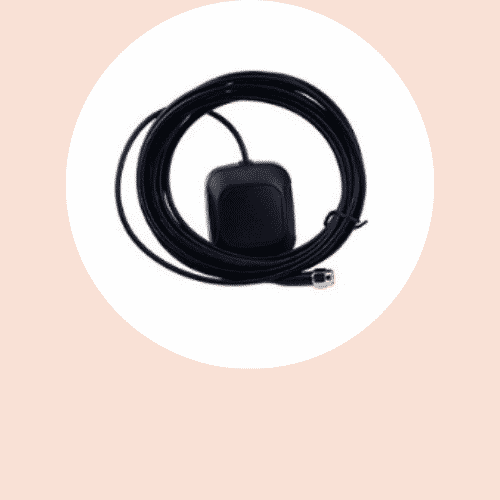 GPS Antenna
*Representational Image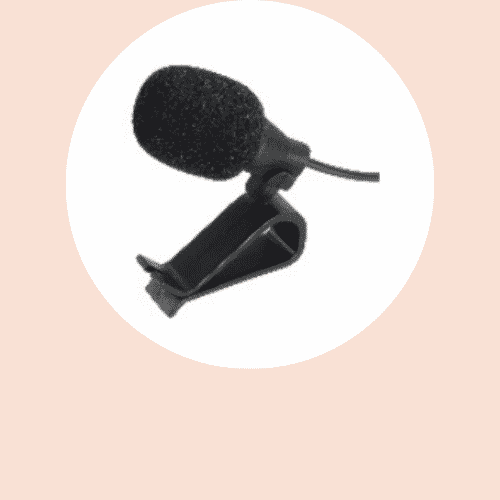 External Mic
*Representational Image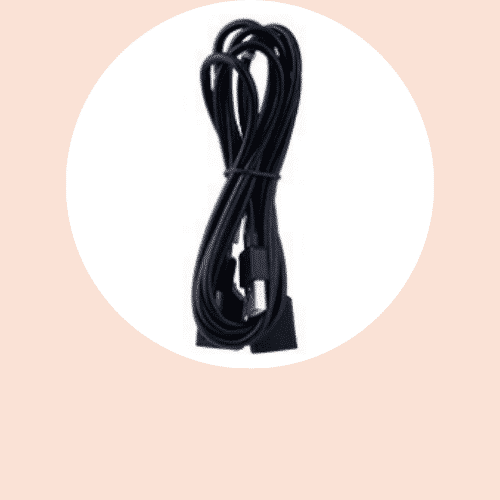 USB Connectors
*Representational Image
100% fitting guarantee

No wire cutting of your car
---
Trouble-free installation service-

Charges: Approx. ₹800-₹1,500

Location: Within 7-15 km.

Available in all cities
---
Home Installation-

Charges: Extra ₹500/- to ₹700/-

Note: Home installation only covers the installation of the new product for only 1st time and does not cover after-sales service/complaints. For after-sales service, you may need to visit a nearby service partner & the standard after-sale warranty procedure will be followed.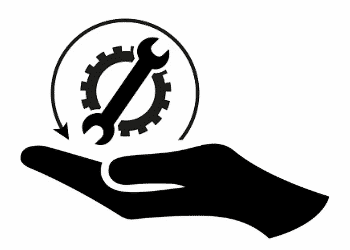 Warranty Duration:

1 year on all products

Replacement:

In case the product is received damaged

If the product is not working within 15 days from the date of delivery
---
---