"Every Smile, Every Glimpse: Precious Memories on Camera" A baby camera is a VIDEO monitoring device equipped with  two-way audio, night vision Video, motion detection, and app connectivity. It allows parents to keep an eye on their baby and ensure their safety and well-being, offering convenience and peace of mind.
Yes, 940nm IR LED, no red dots
1920×1080 video frame:day@15fps, night@10fps
Motion & Cry Detection | Room Temperature Monitoring
YES, can move lens 355° from app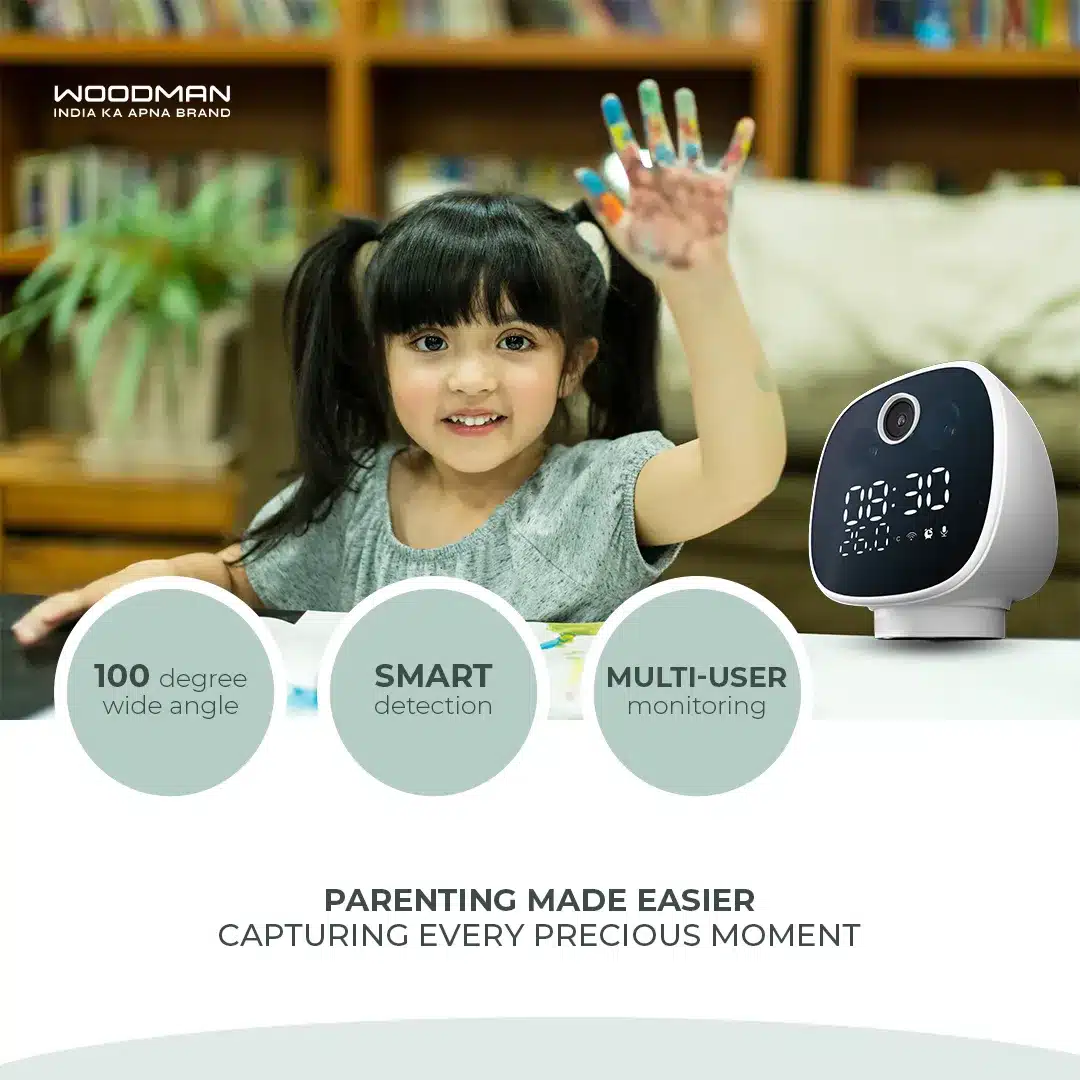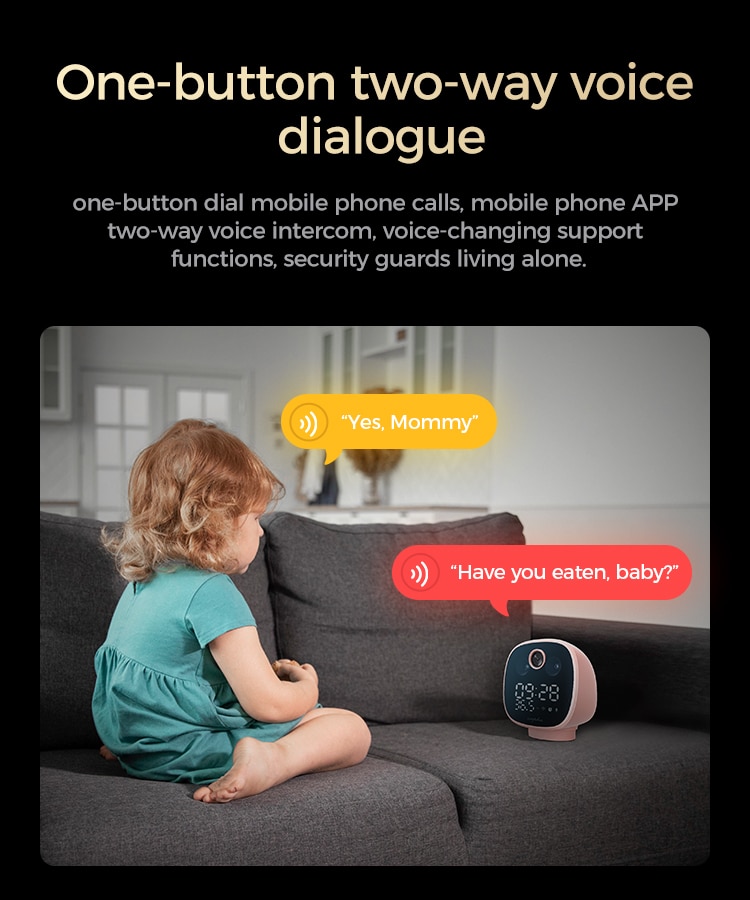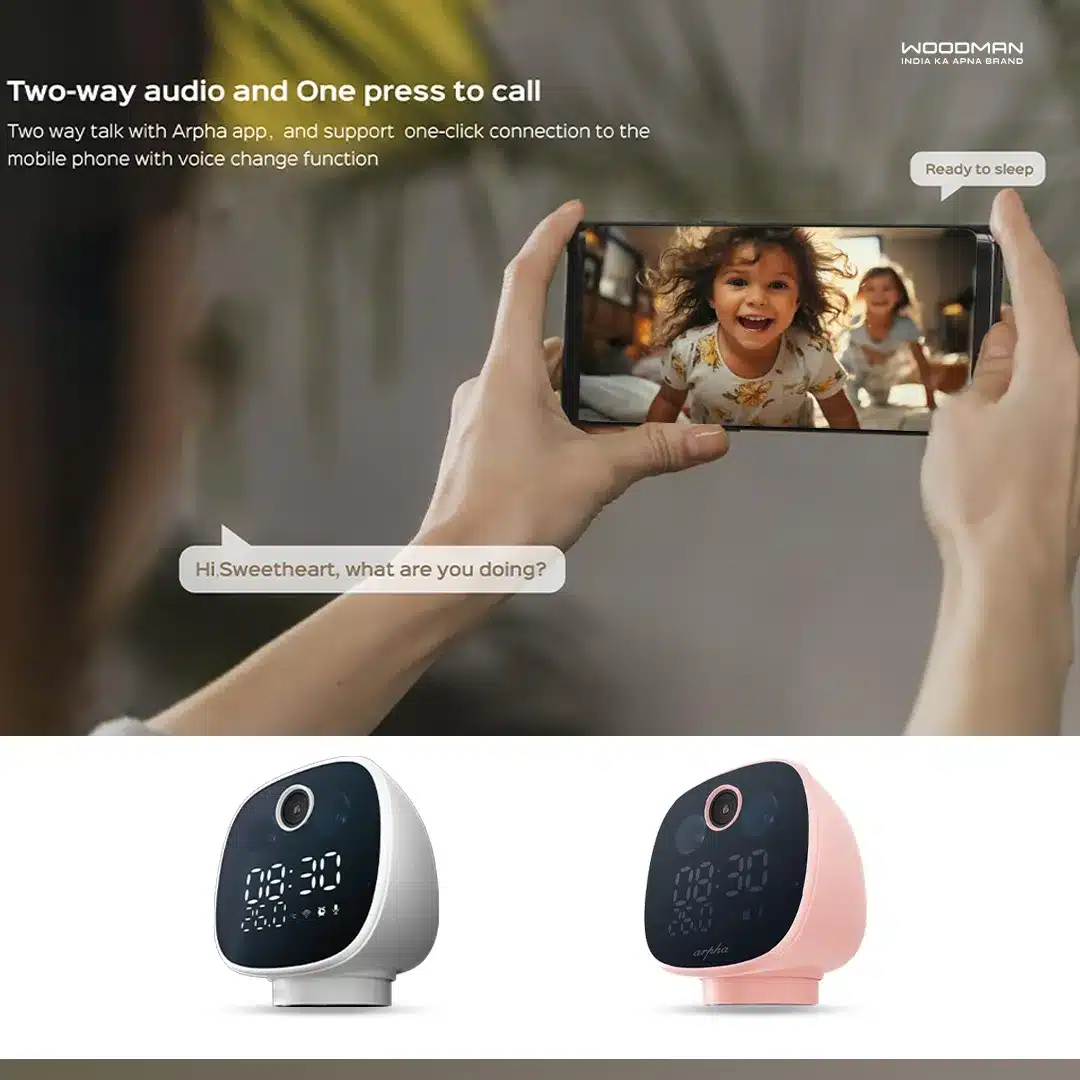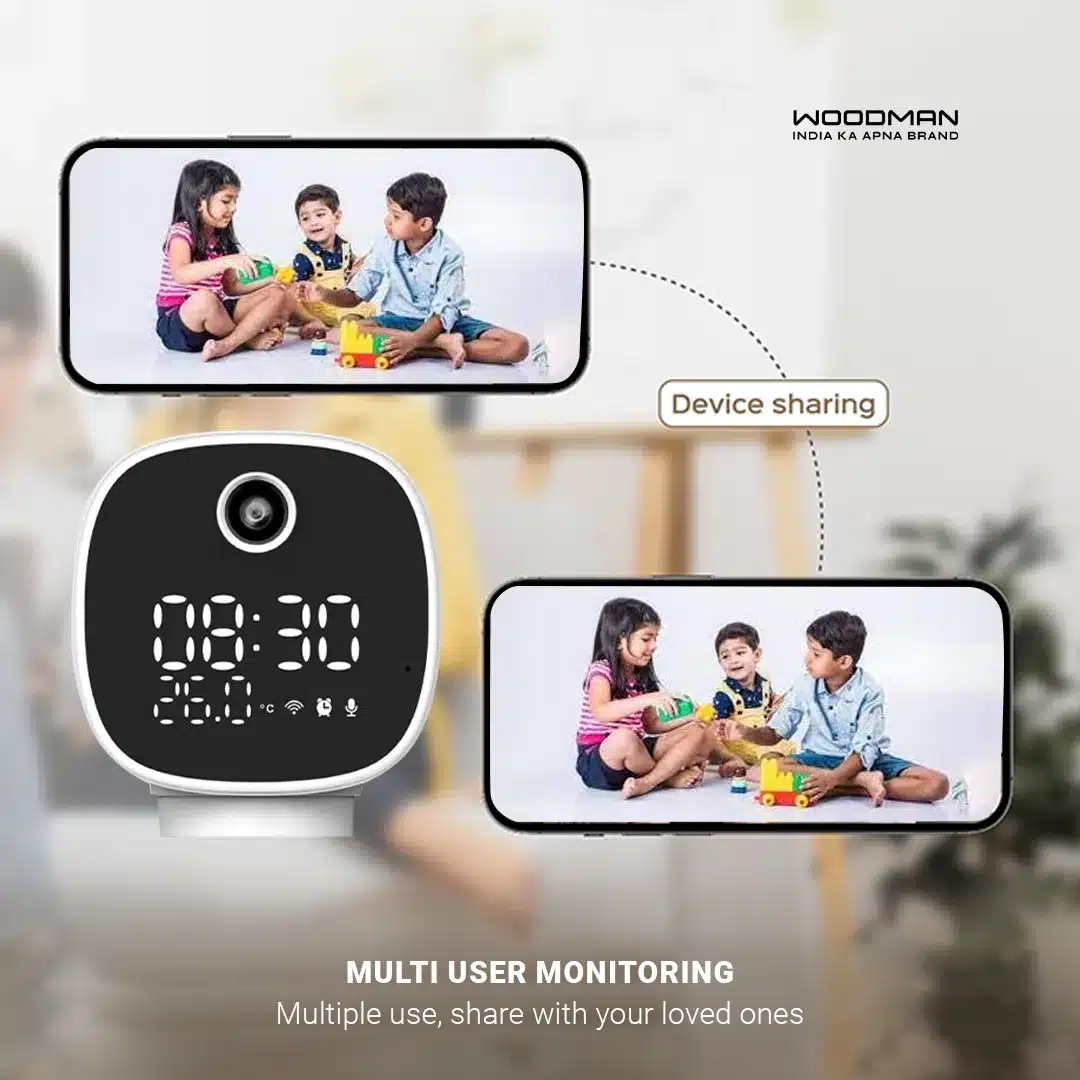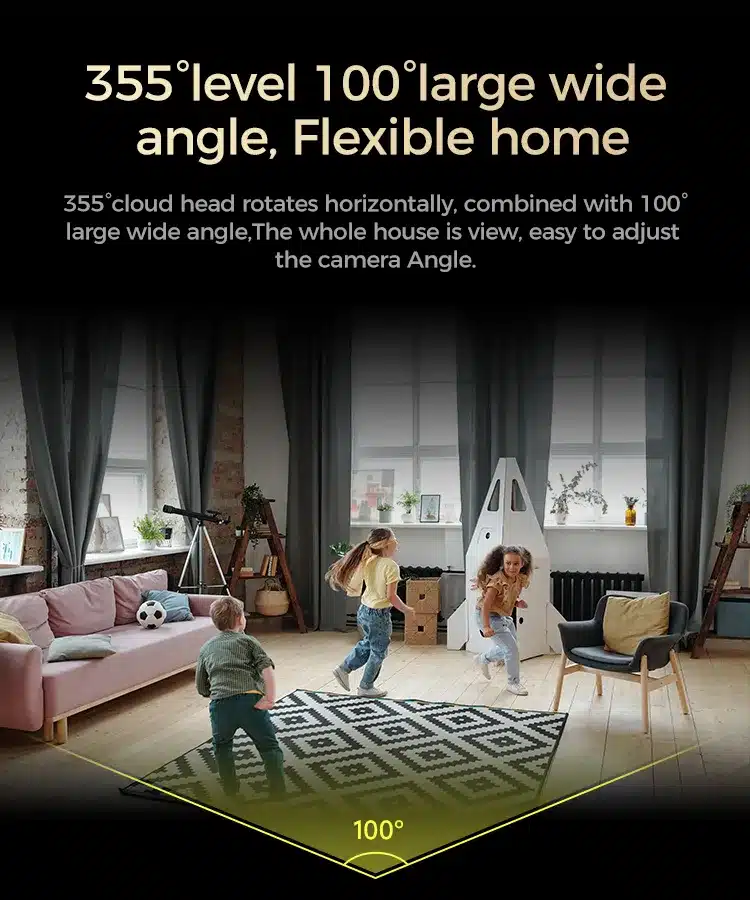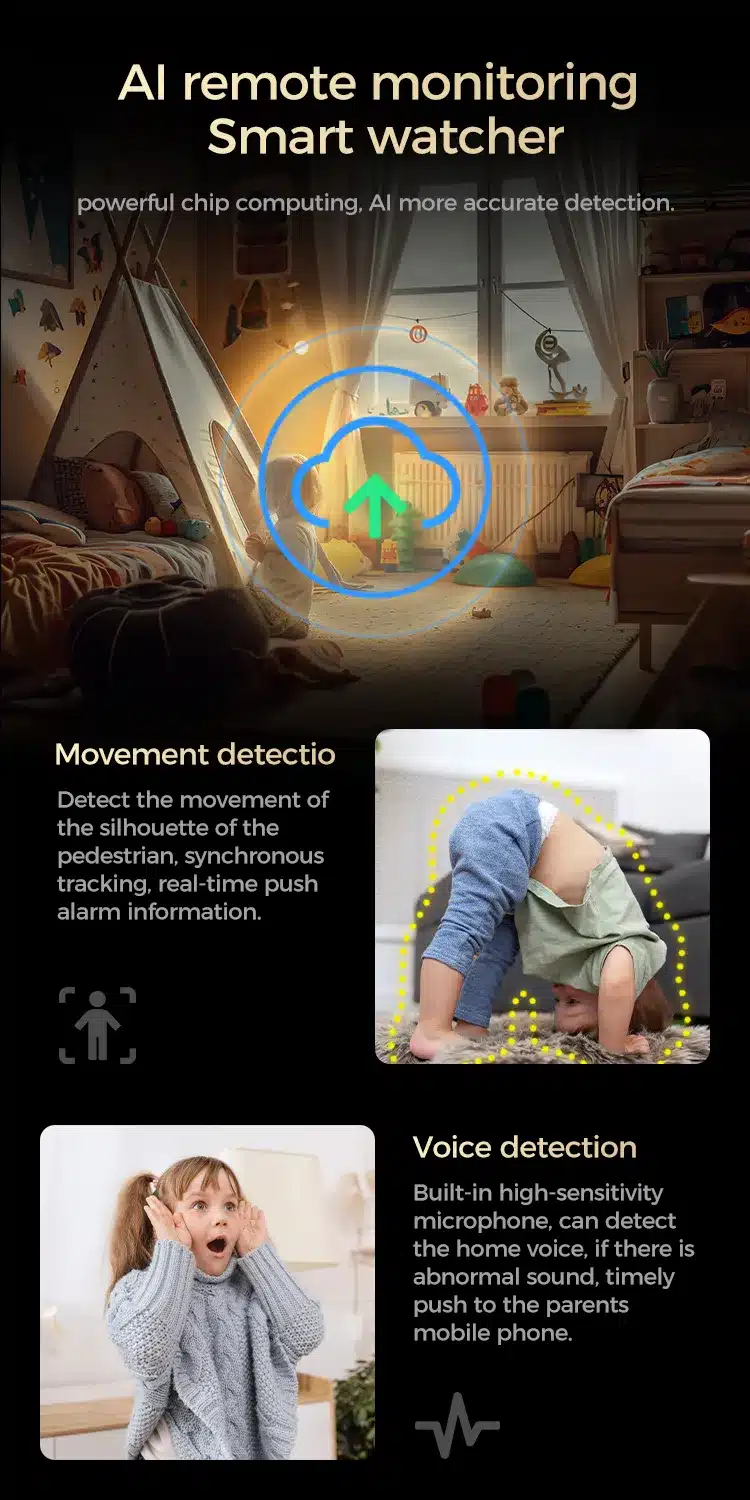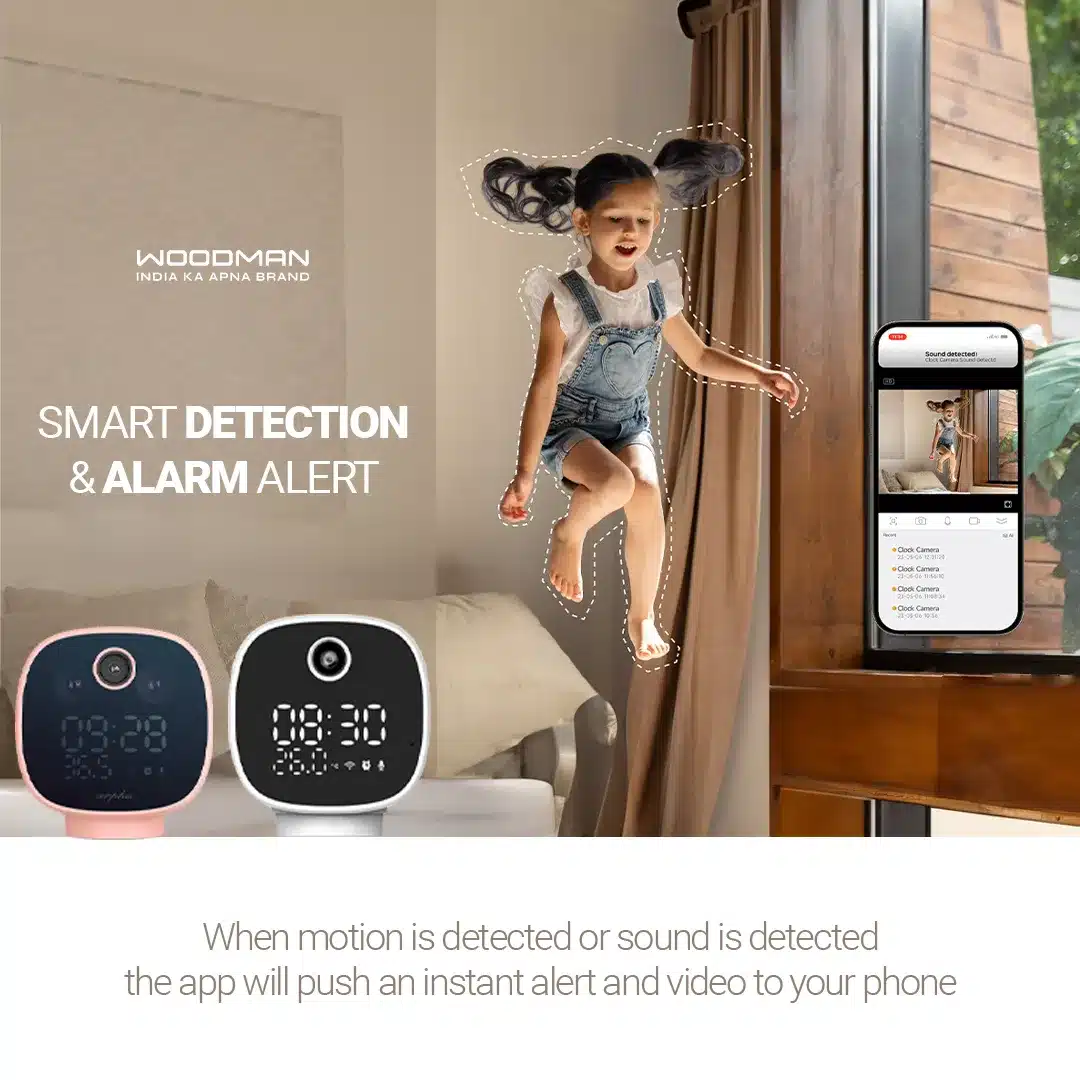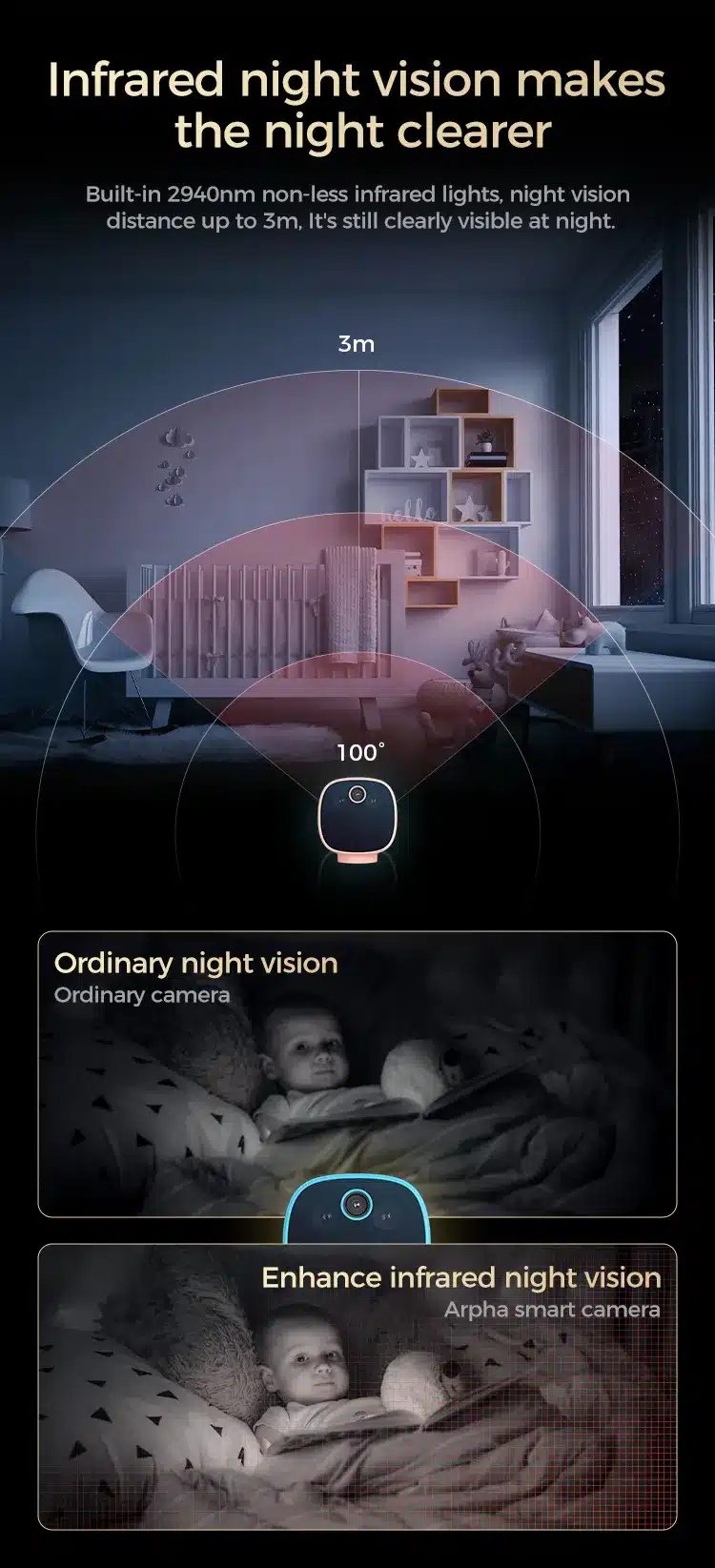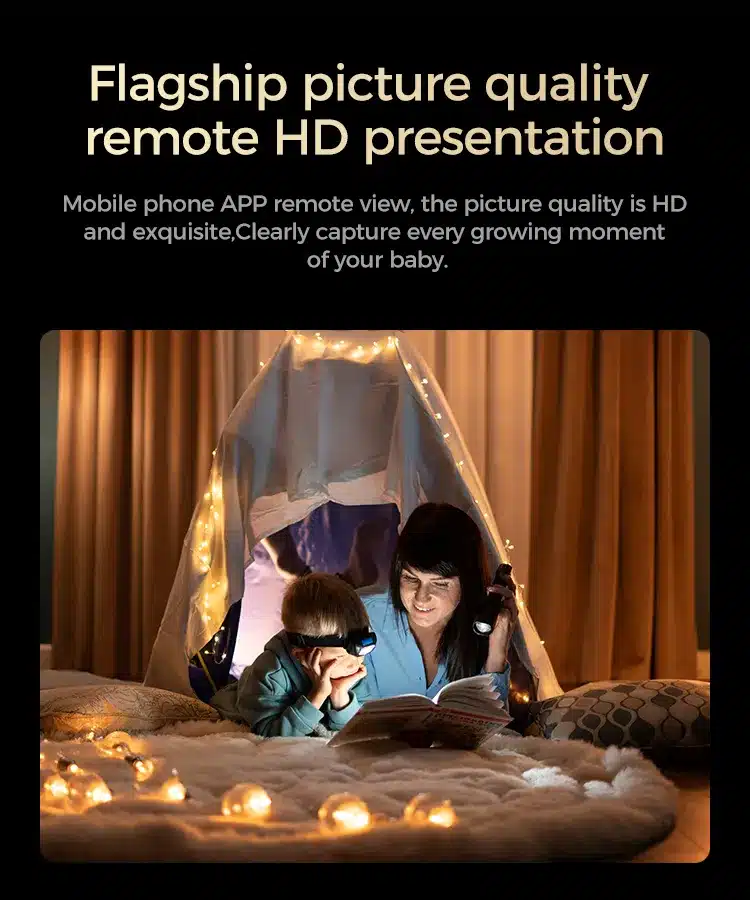 Your Baby's World, Our Baby Cam:

Where Memories Are Born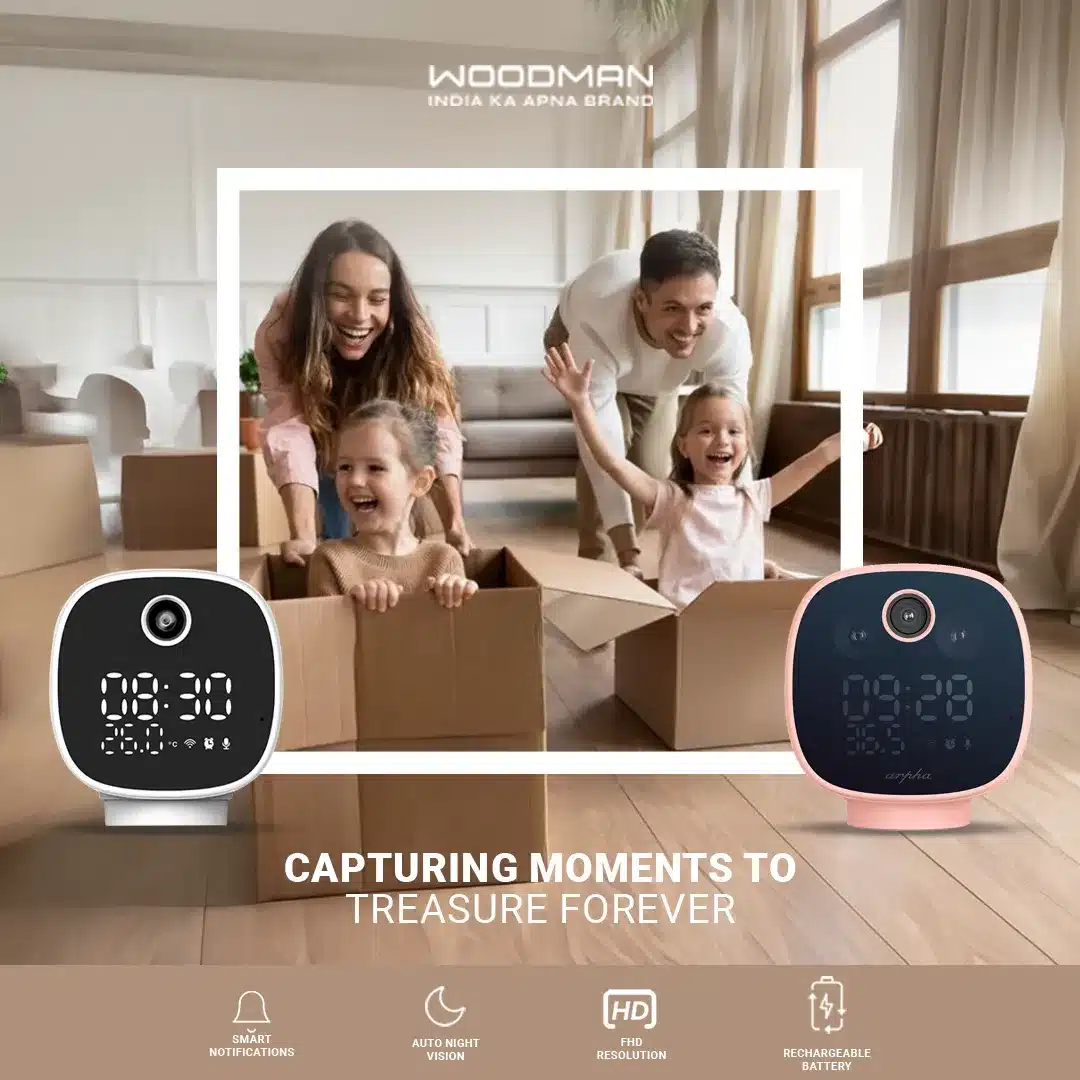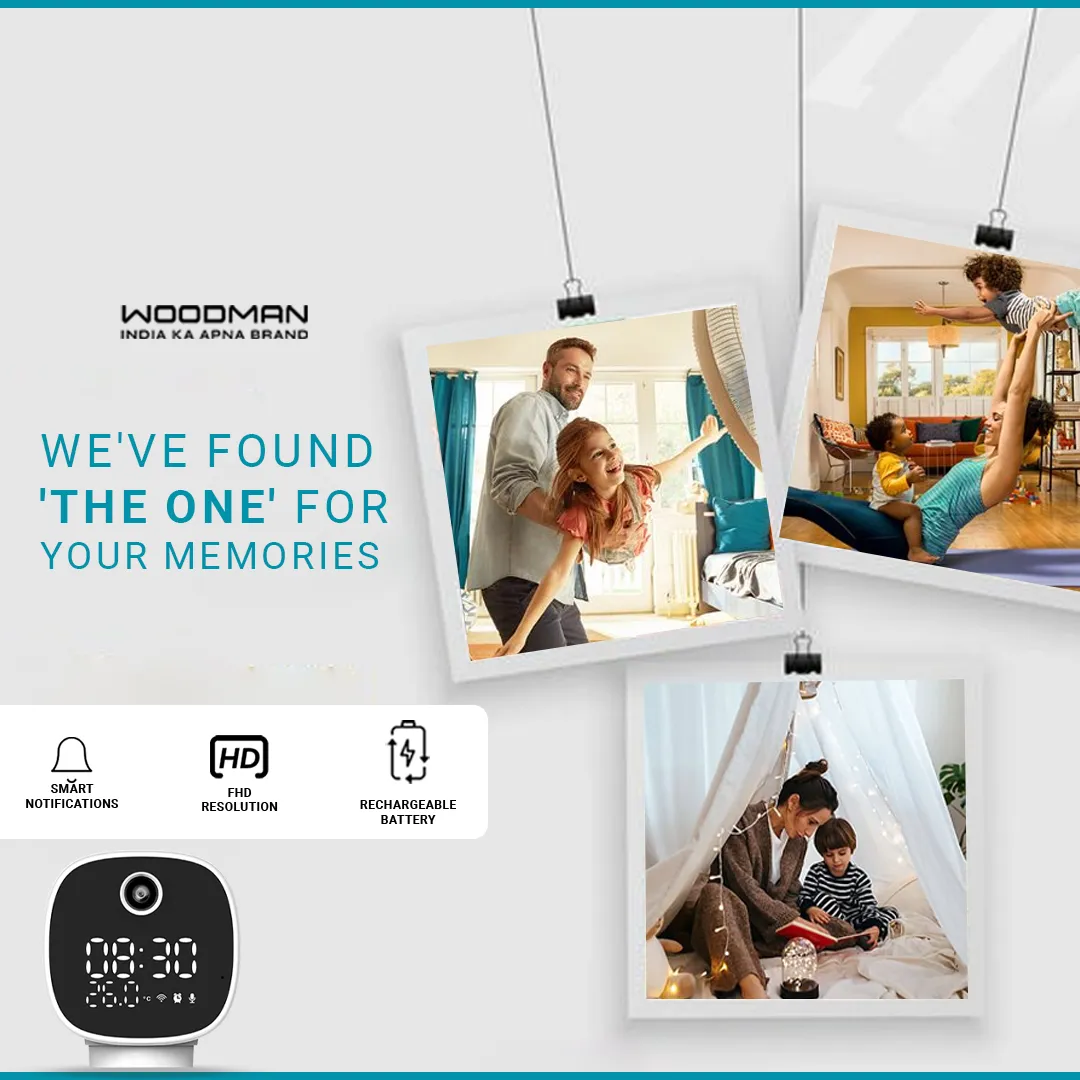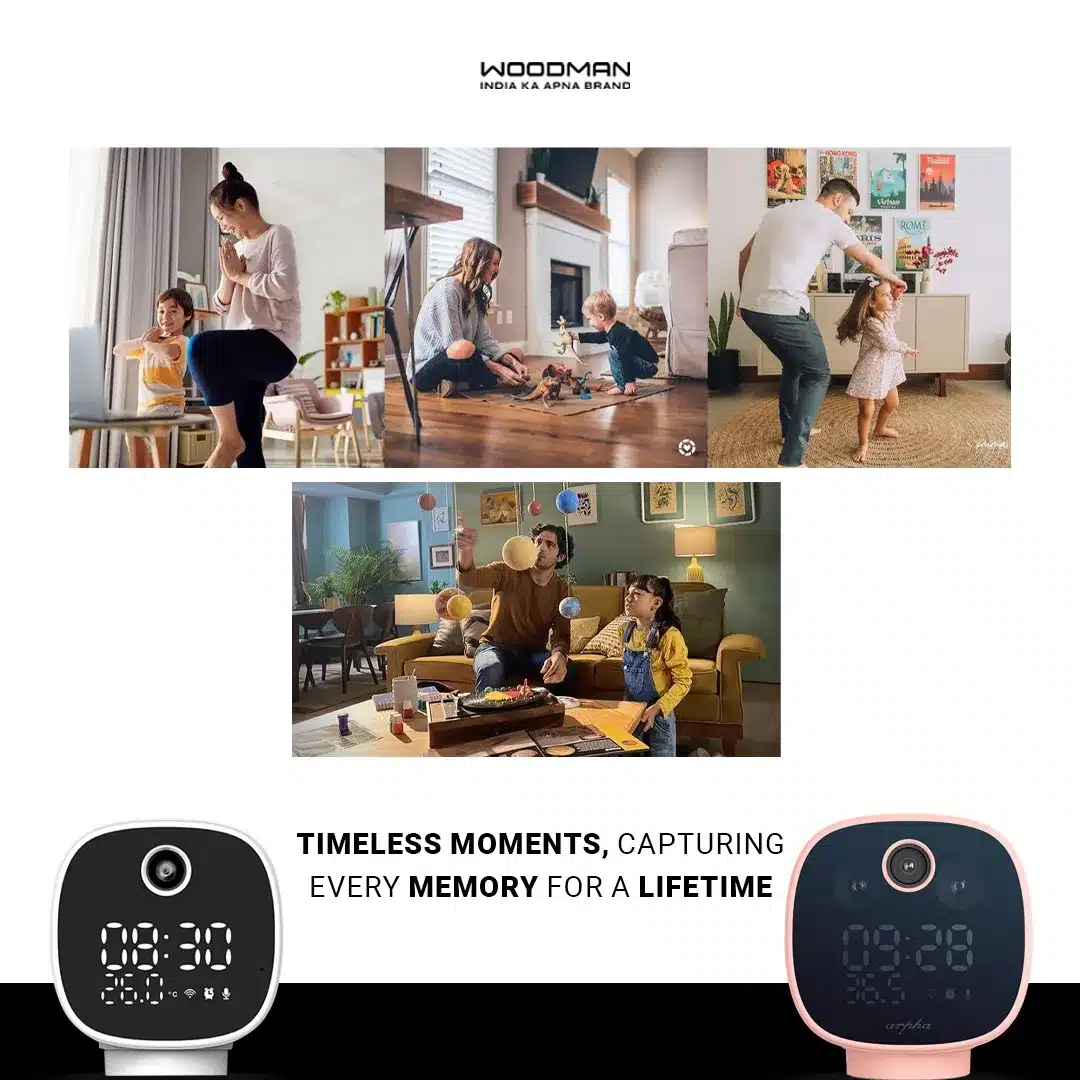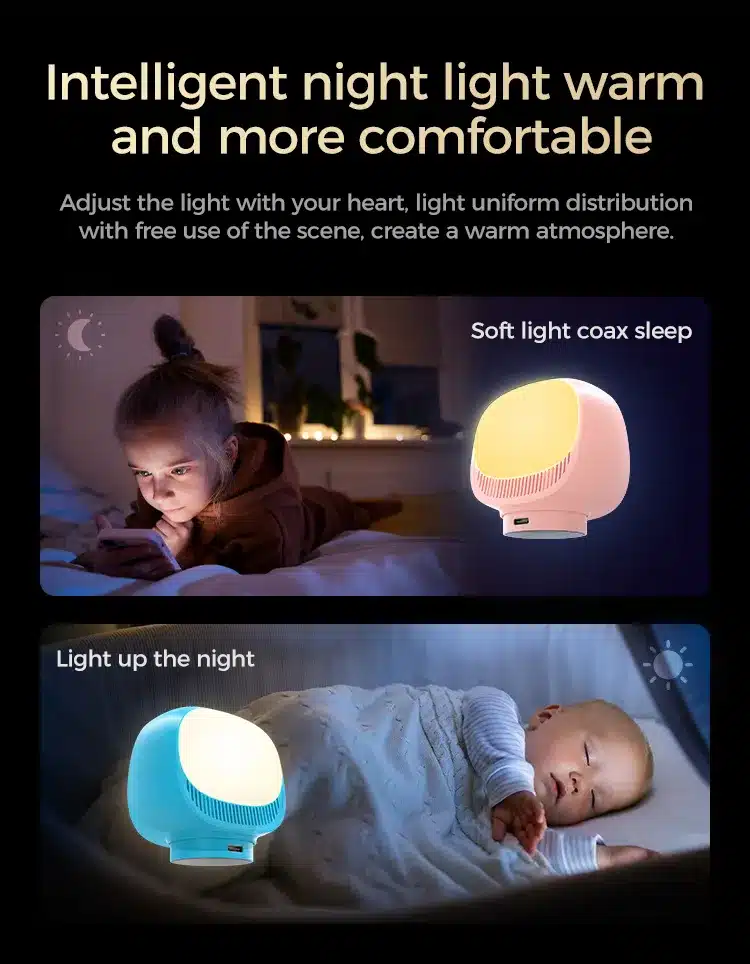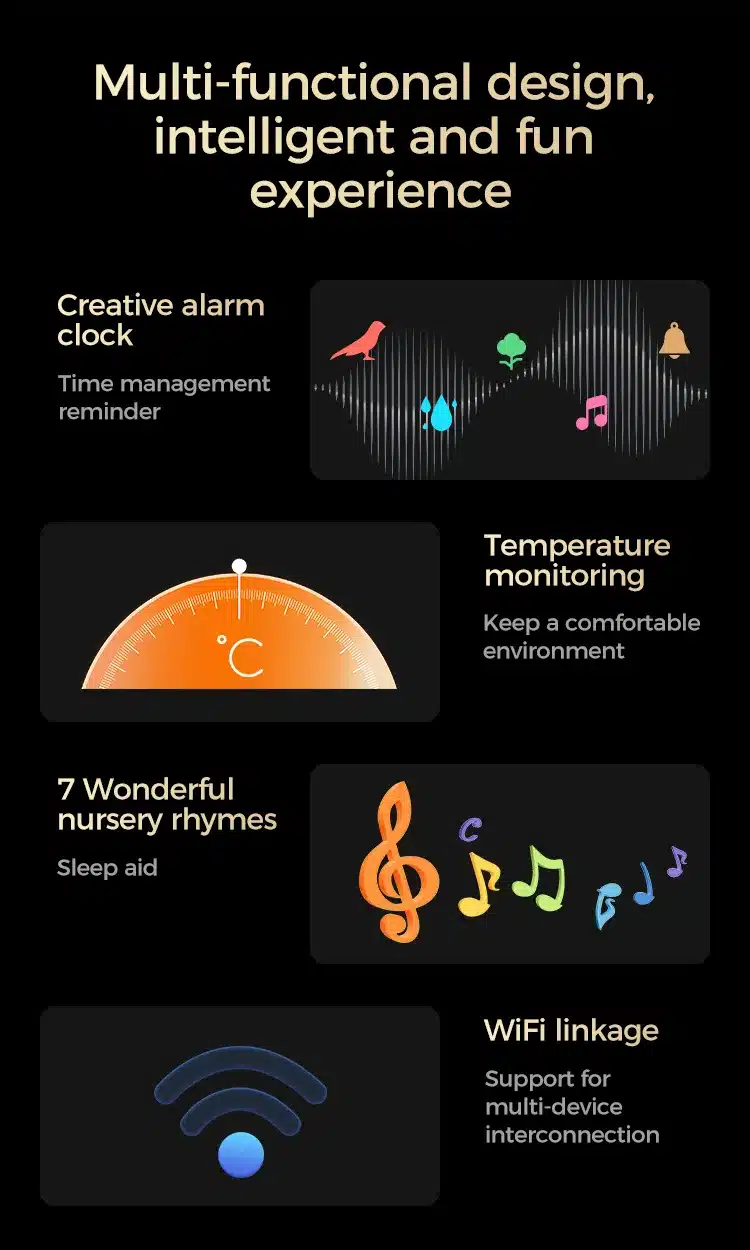 Your Baby's World, Our Baby Cam: Where Memories Are Born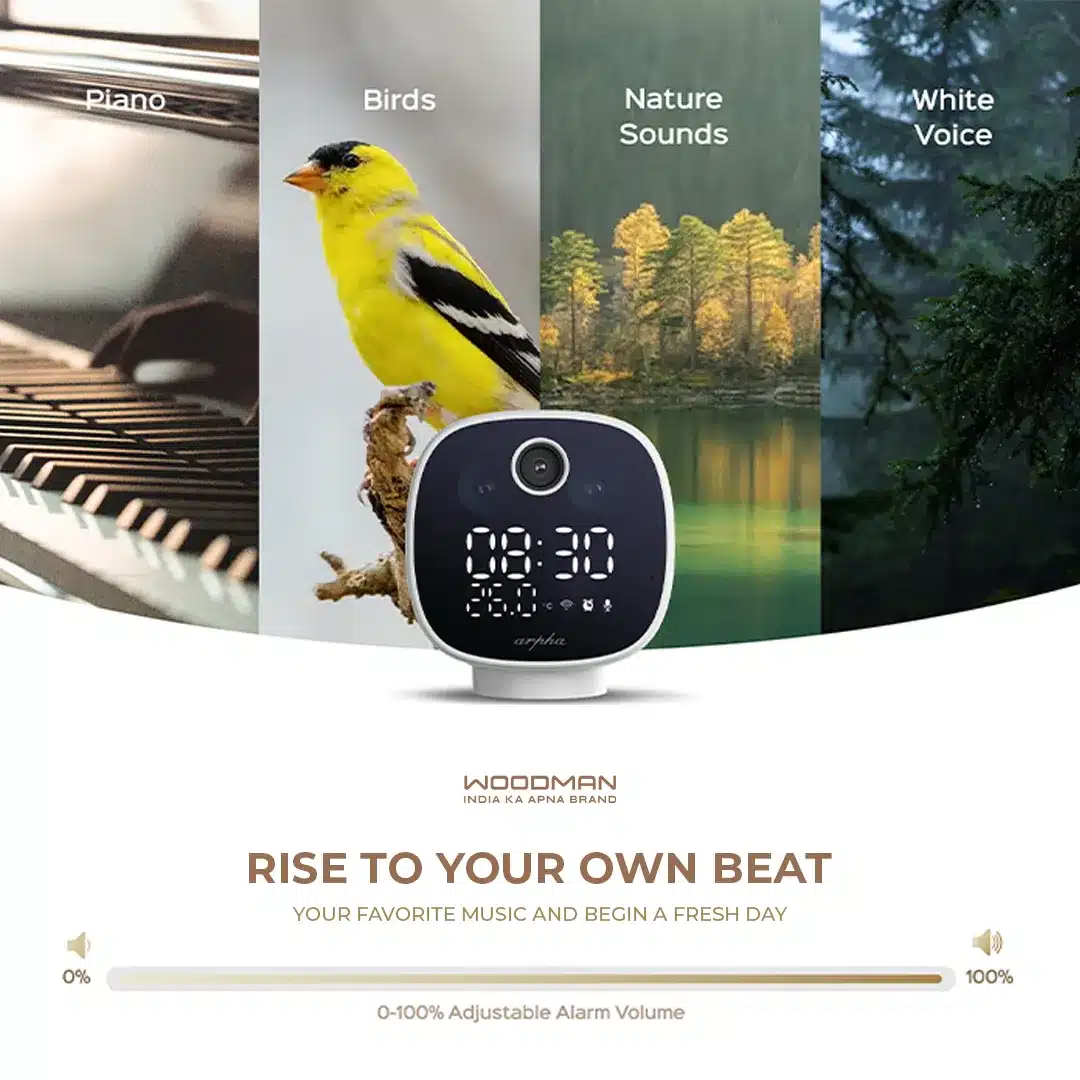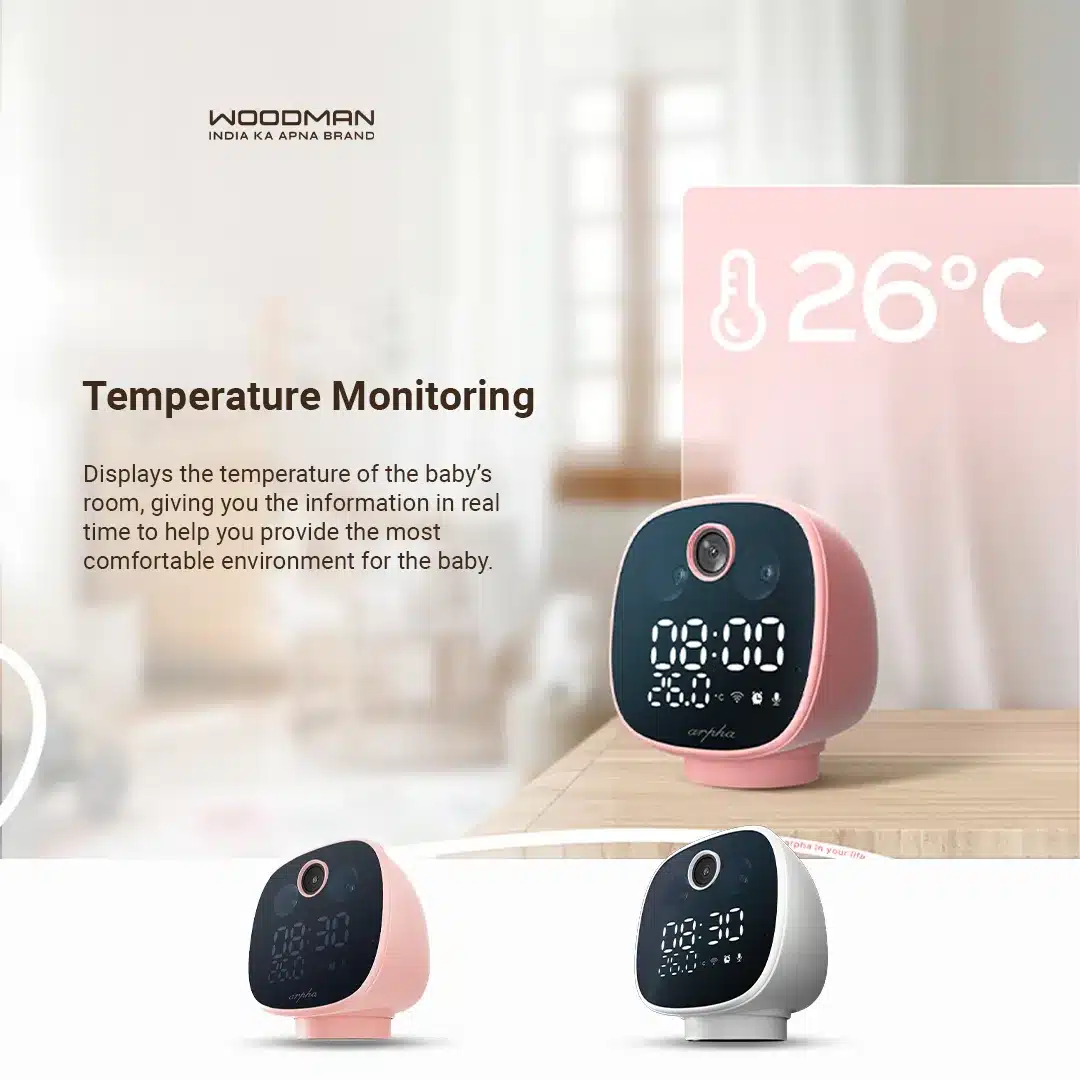 Utility and Benefits of the Baby Cam:
24/7 Monitoring: The baby cam provides round-the-clock surveillance, offering peace of mind to parents and caregivers.
Remote Access: The ability to view the camera's feed via the app means you can check on your baby from anywhere, enhancing flexibility and convenience.
Safety and Security: Motion and sound detection, along with the emergency button, provide an extra layer of safety, ensuring that you're alerted to any unusual activity.
Sleep Management: The alarm clock feature helps parents maintain a consistent sleep schedule for their baby, improving sleep quality for both the baby and parents.
Capture Precious Moments: HD playback and storage capabilities allow you to create lasting memories by recording and revisiting special moments.
Convenience: The remote control of the night lamp, two-way communication, and app-based management make caring for your baby more convenient and less disruptive to their sleep.
Data Security: Cloud backup offers secure storage, ensuring that your baby's precious memories are safely preserved.
Growth Tracking: With clear video quality and recording options, you can track your baby's growth and developmental milestones effectively.
Peace of Mind: Ultimately, the baby cam offers parents and caregivers peace of mind by providing real-time visibility and control over their baby's well-being, even when they're not in the same room.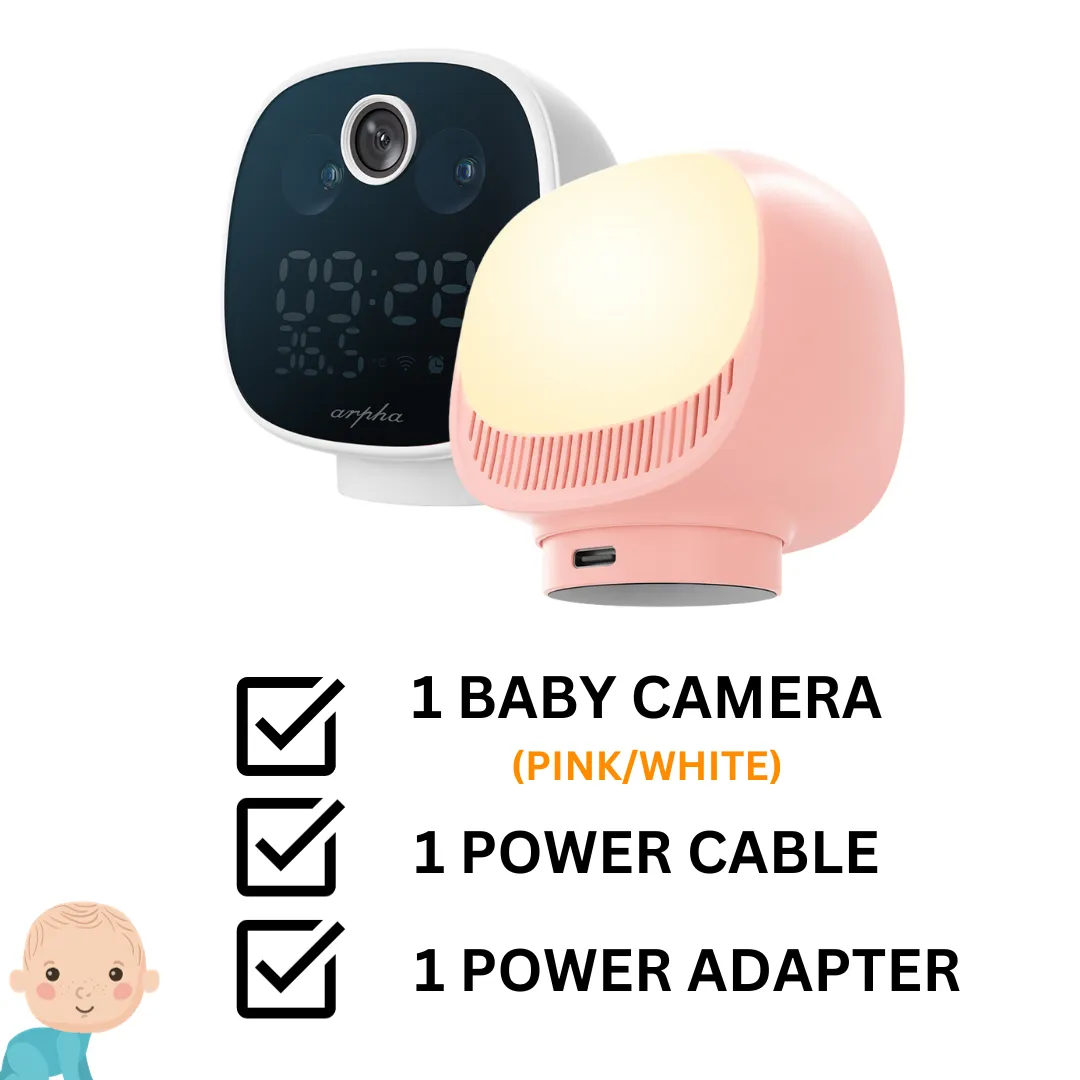 5 Sensational Features of App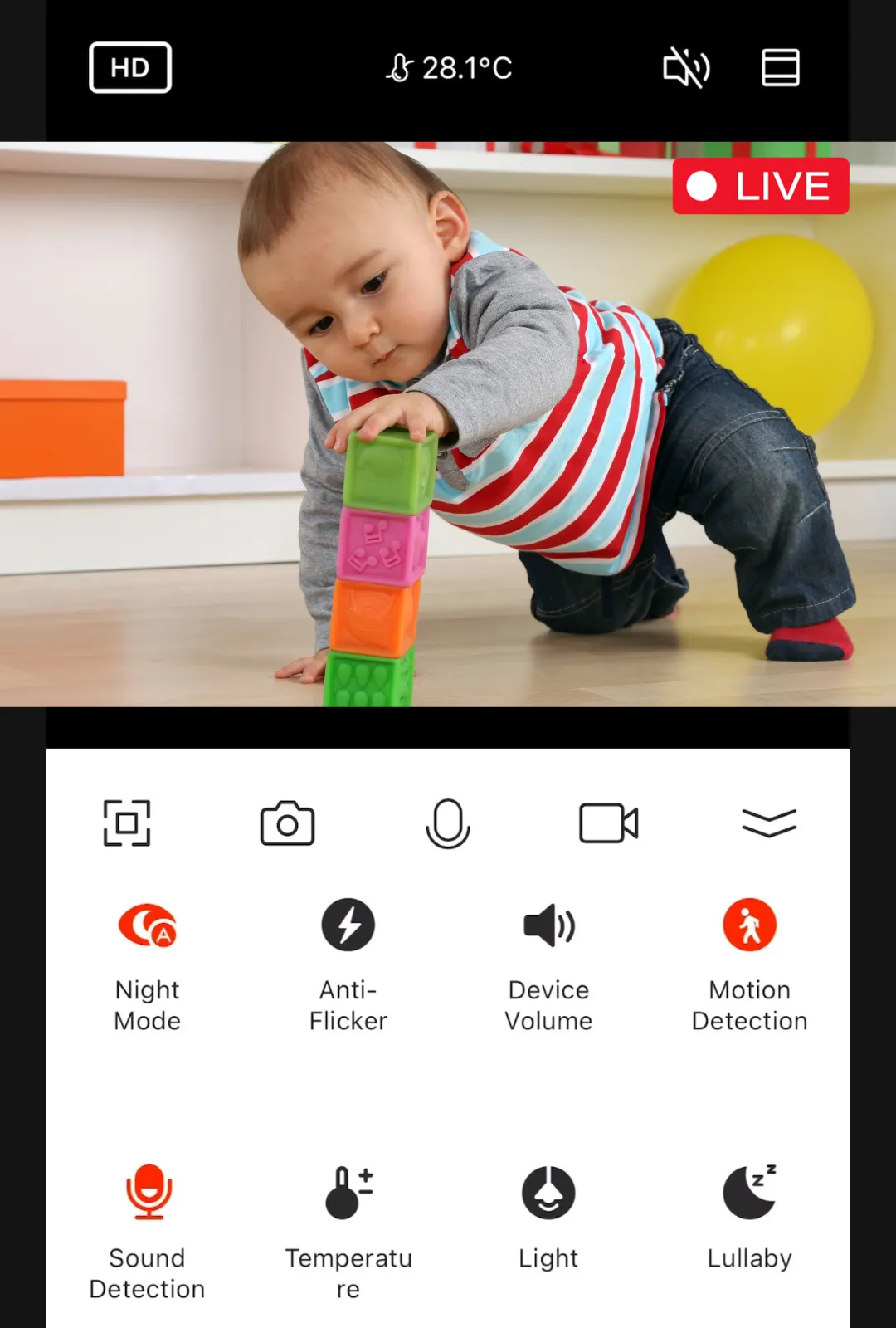 Peace of Mind, Anytime
Enjoy Live Feed, 2 Way Communication, Recording, Alarm & other things from app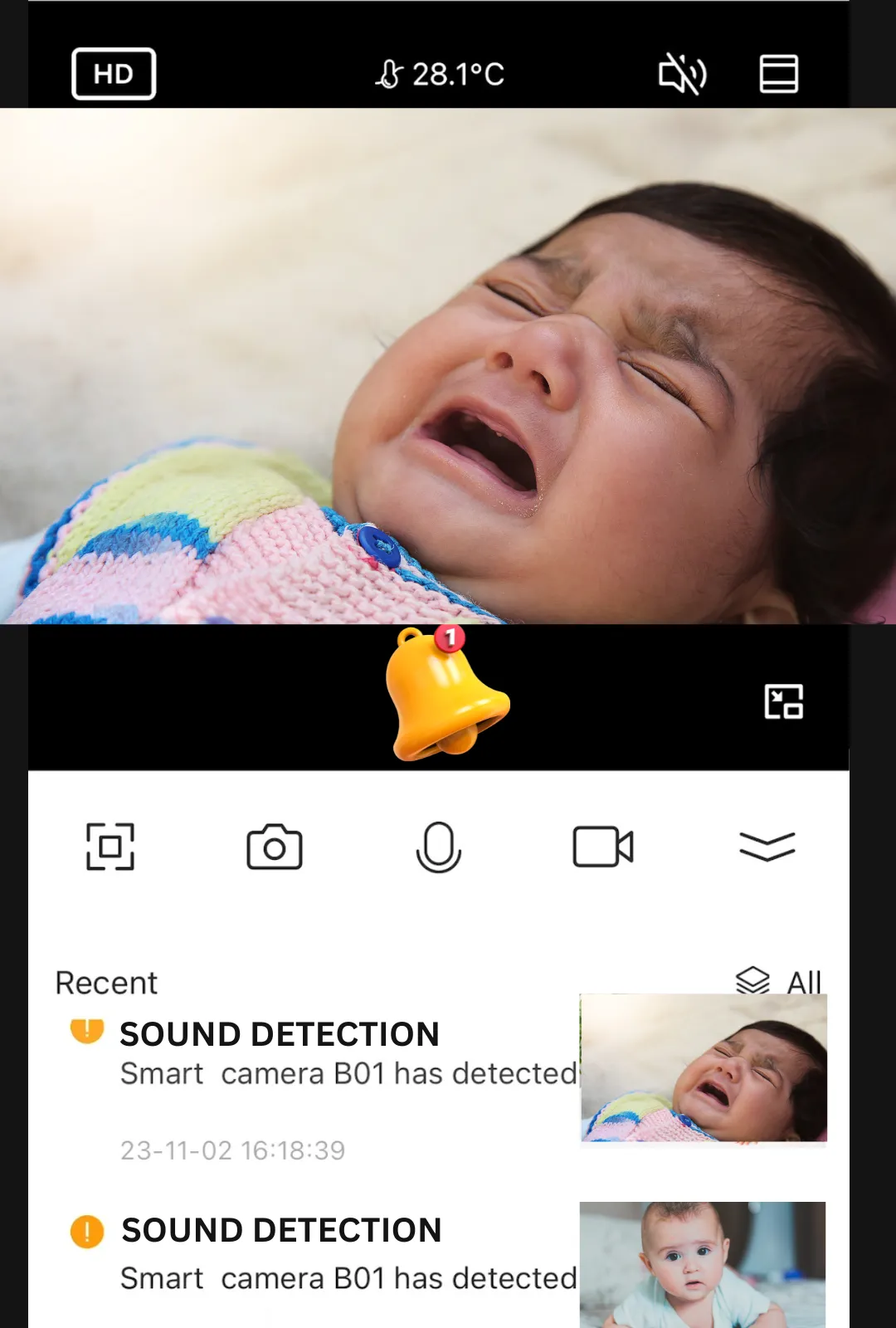 Sound Detection
You get instant notification on your mobile, if there is sound in Room where camera is placed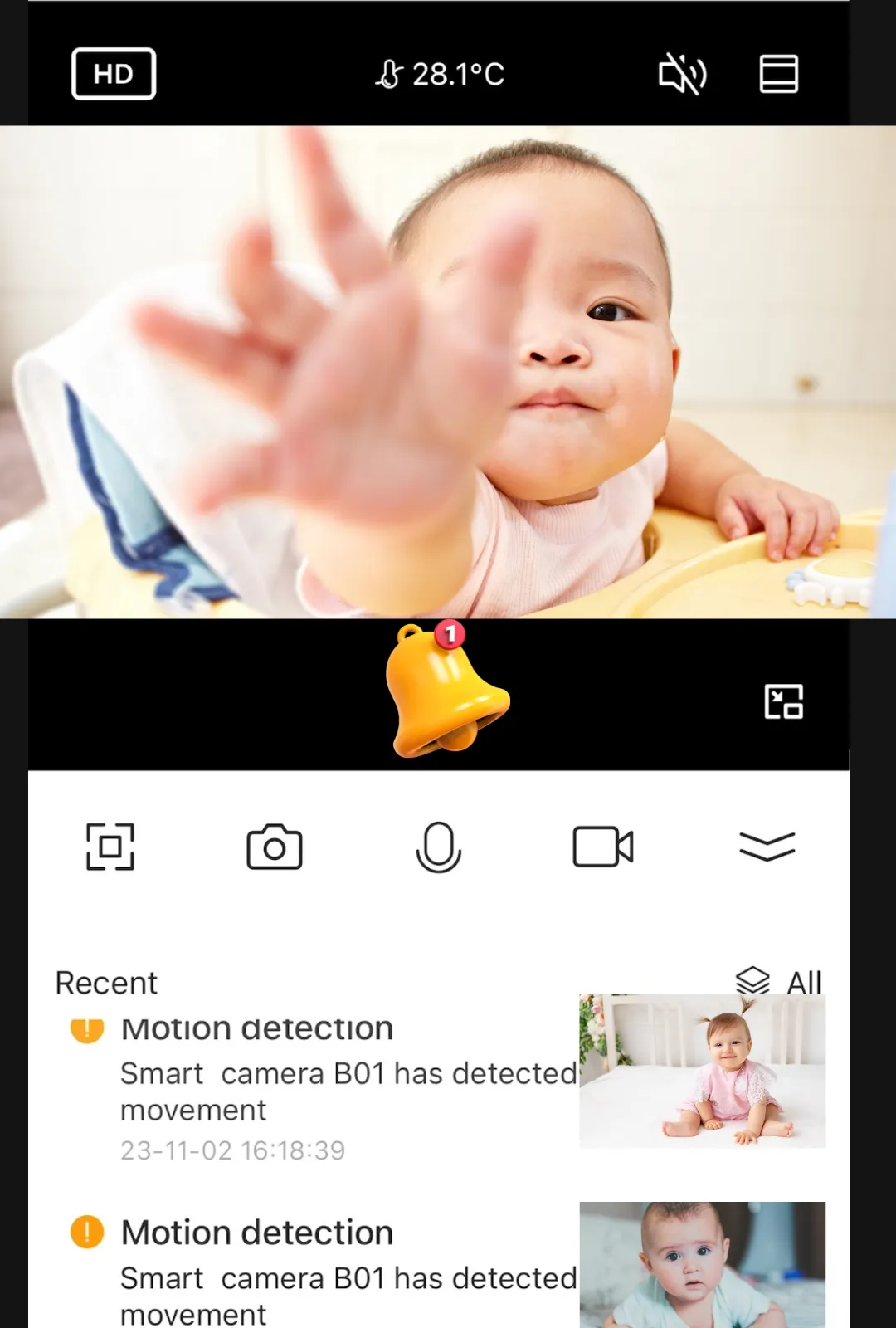 Motion Detection
You get instant notification on your mobile, if there is sudden movement in front of camera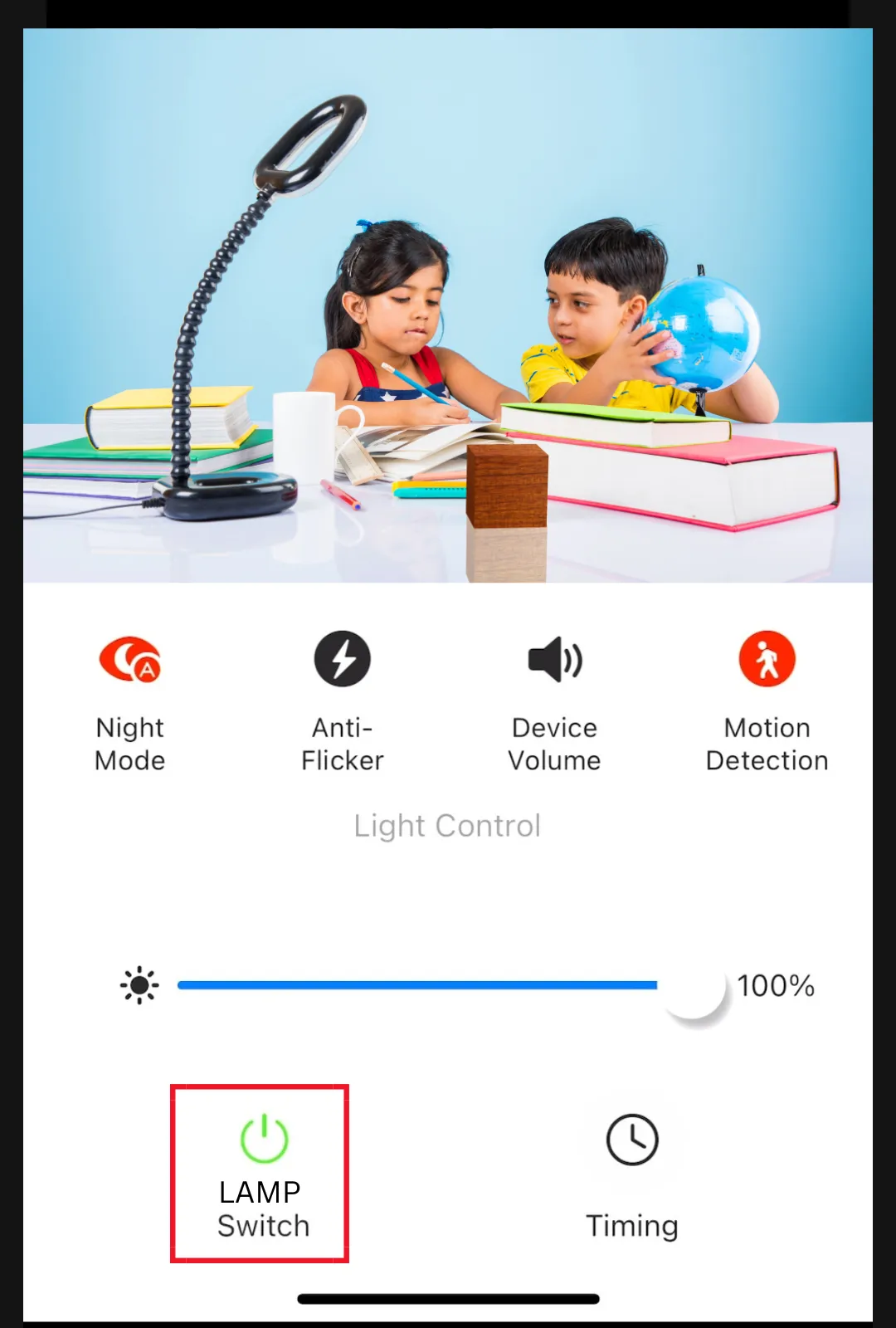 Inbuilt Lamp
Woodman Baby Cam comes with inbuilt LAMP ((backside of camera), which you can on & off from app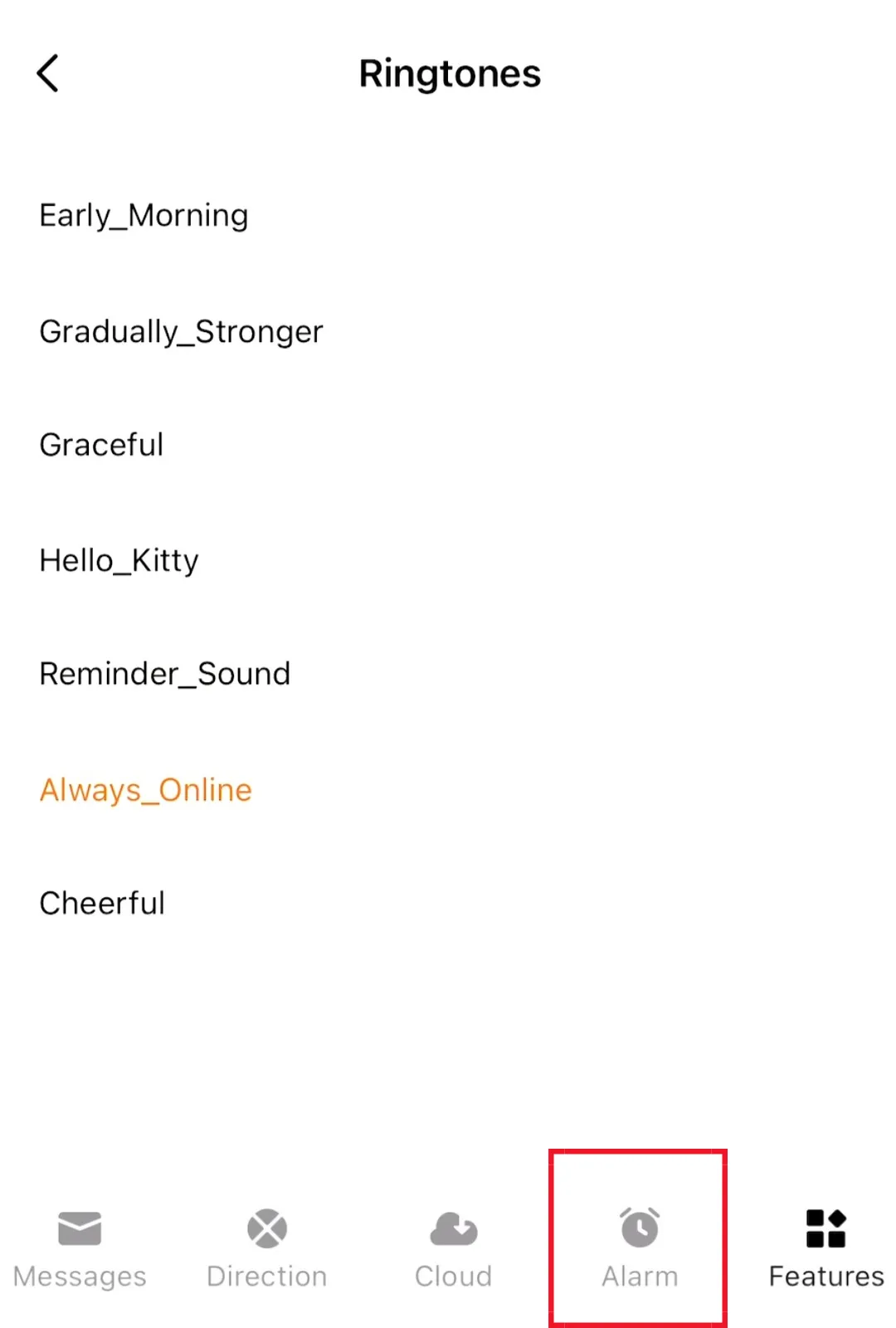 Smart Alarm
Woodman Baby Cam comes with Alarm Clock, which you can schedule from app and can set different Ringtone
Reviews
Kanak Gupta – I was looking for such product since long, options currently available are too awkward for home. It's design is very unique and camera is really good. All features working as mentioned on site . I recommend this product

Payal – I have ordered for my 3 year old child. It is really amazing 😍 as it comes with all features in 1 gadget. I am working woman, so now I can monitor baby in day time from my mobile , I can even talk to Abeer without mobile phone. What I really liked about its cute lamp and 1 tap emergency video call from Woodman cam. App is also very intuitive. Clarity is good and easy to operate. Overall a good product for me
Warranty & Replacement
Warranty : 1 Year

Return : 10 days (if you don't like , you can return. Refund will be processed once received back with all items

Replacement : 15 days 
Frequently Asked Questions